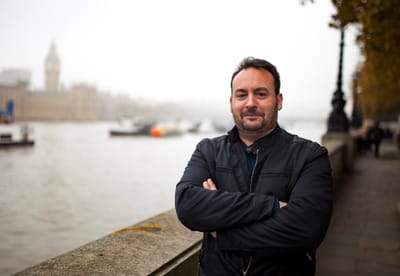 Do you take your professional development and career prospects seriously, but feel your English is holding you back?
Are you looking for a teacher who will give you
what you need when you need it
?
My name's
Stephen Gowlett,
or
Steve
for short, and
I can help you
.
With my background in
teaching, course development, management, and leadership
I am ideally positioned to offer you the assistance you need and do my part
to help you succeed in your chosen field or interest.
Over my years of experience, I have worked and collaborated with:
entrepreneurs, doctors, lawyers, engineers, developers, digital nomads, management, marketing teams, HR, customer services, the catering industry, and in medium and large sized companies as well as start-ups.
I am not a believer in lineal learning of languages
, as my own experience learning Spanish has taught me.
I have created my own organic, non-technical learning material
with an emphasis on
improving fluency, building communication confidence, and enabling success in the use of English.
I know what it is like to be a language learner and the rewards that await when you can communicate well in more than just your mother tongue.
I was born in the UK but have lived over half my life in Spain. I operate
100% online
and assist learners
from all over the world.
I have a passion for travelling, nature, the water, writing and movies and enjoy round robin tournaments of padel tennis.
I am as
passionate
about my work as I am about my hobbies, so whether you are looking for continuous classes, periodic English assistance or help on a specific project, I have you covered.
Check out my services on this page
and
drop me a message
to let me know
what I can do for you.
Thanks for visiting my website.