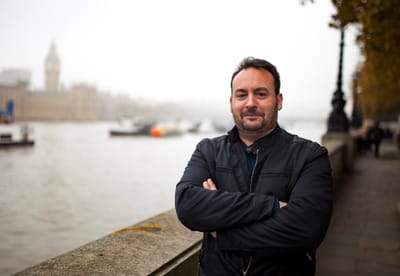 Hi there! My name is Steve Gowlett and I am an Englishman born, raised and schooled on the south coast of England who has been living in Spain for more than 30 years. I am an experienced English teacher with a passion for helping students improve their English skills.
I have full understanding of the differences between English and Spanish, and I am qualified and experienced to help learners improve their English skills in a way that is natural, effective, and fun.
In my classes, I use a wide variety of techniques and resources to make sure that the lessons are interesting, productive, and tailored to each student's needs. My goal is to help my students improve their English proficiency in a natural and fluent way, so that they can confidently communicate in any situation.
Whether you're looking to improve your speaking skills, grammar, or vocabulary, I can help you achieve your goals. I specialize in fluency enhancing classes, where we discuss current and interesting topics that give you plenty of opportunities to learn new words and expressions.
I offer online classes that are flexible and convenient, so you can fit your lessons into your busy schedule. And don't worry if you're not in the same location as me - I have experience teaching students from all over the world!
My students have seen great results from my classes, and I am proud to say that many of them have recommended me to their friends and colleagues. See what they have to say in the testimonials section.
I am dedicated to helping my students reach their full potential in English, please contact me for more information and I look forward to working with you!
Thanks for visiting my website.